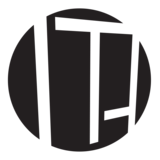 NYC-based Influencers: Fully Hosted Press Trip to London & Glasgow (October 2021)
We are seeking bloggers and Instagrammers who are passionate about sustainable travel to participate in our press trip, offered in partnership from Impact Travel Alliance, Visit Britain, JetBlue and Fora.
This fully hosted press trip (airfare included) will give travel influencers/bloggers a firsthand introduction to the sustainable and immersive offerings of London and Glasgow, with a focus on seeing these iconic destinations through different eyes.
Candidate overview
We are searching for NYC-based travel influencers and bloggers who reach audiences ages 24-45 across the United States. Influencers from other US-based cities will be considered on a case-by-case basis.
All candidates will be considered on an individual basis based on content, engagement and reach, but a minimum following of 10k on Instagram is recommended to apply.
Trip details
This trip will be seven days inclusive of travel with all expenses paid, including international airfare from New York's JFK to London (Heathrow or Gatwick).
Tentative dates: Oct 6-13 or 7-14.
Covid-19 safety
Participants MUST have an approved COVID19 vaccination, and must be willing to take a PCR test within 72 hours of departure for the UK, again on arrival in the UK and again within 72 hours of return flight to the US.
FORM DEADLINE:
Sept. 17