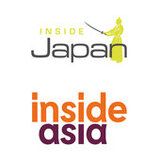 Travel Copywriters (Freelance, Remote)
If you love rich, opinion-led, personality-fuelled travel writing, we want to hear from you.
We create cultural adventures, designed with our customers, to help get them beneath the surface of destinations throughout Asia. Our travel consultants offer a personalised trip building service, sharing their experiences, insights and advice.
We want our copy to do the same.
Does your travel writing get readers beneath the surface?
For us, our tone and content are differentiating factors. In a sea of travel writing mediocrity, we're looking for life rafts.
And by life rafts, we mean a small network of trusted writers we can call on for ad-hoc pieces of work. It could be destination content for our website, a long-form blog piece, a round up, a newsletter, or an essay for a brochure. There will be a brief, a word count, and, for bigger projects, face-to-face (screen-to-screen) discussions to get balls rolling.
Long, short, print or web, we'll always ask for specific knowledge, cultural references, fun facts and humour. Our in-house destination experts can fill in the blanks; you've just got to know where the blanks are.
We have two brands, InsideJapan and InsideAsia, and build trips to Japan, South Korea, Vietnam, Cambodia, Laos, Thailand, Malaysia and Malaysian Borneo, Singapore and Hong Kong. Our HQ is in Bristol.
To apply, please contact marketing@insideasiatours.com and let us know the following:
Your expected hourly and daily rate
Your expected availability per month
Which of our destinations you've visited, and for how long
An example of your own travel writing, and why you think it's great (don't be shy)
An example of your writing based solely on research (rather than experience)
A travel article or feature by someone else that you think is fantastic (and why)